Home
80%
of patients prefer
teleconsultations
to traditional visits.
4,8/5
is the average
rating for our
doctors
24/7
access to top rated
GPs and specialists
consultation available
in 5 minutes
10
consultation
languages
in 20 countries
About us
We combine expertise with technology to spread access to hybrid health and make people live and feel safe no matter where they are.
Book a demo
Embedded healthcare
We upskill our clients thanks to our best-in-class digital healthcare solutions and know-how gained from extensive experience in implementing telemedicine across regions and industries.
Read more
Customers
Telemedi services add significant economic value to insurance, assistance, healthcare and financial
companies based in Europe, Middle East, South and North America and include key global players like:
AXA, Allianz, Generali, PZU, VIG, Mondial, Europ Assistance, Novartis and many more.

We have the pleasure of working with Telemedi and thus being able to provide our customers with teleconsultations quickly and easily. Great product and easy to use. Highly recommended!
Paulina Kubicka,
Operational Manager

Telemedicine is an integral part of our portfolio. Since implementation, the number of users has been steadily increasing. Teleconsultations are a great alternative to traditional doctor visits, especially in small towns, during travels to exotic countries, and in urgent situations.
Karolina Moch,
Operational Manager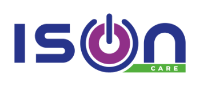 Online doctor consultations are valued by customers who need medical assistance, whether on private trips or business. We are pleased that we can meet the needs of our customers thanks to Telemedi.
Barbara Warlikowska,
Network Manager
Case Studies

Digitally transforming SIGNAL IDUNA through implementation of Telemedi

Unlimited access to healthcare on holiday fortourism industry & travels organizers

Do clients want to have remote access to healthcare during the holiday season?
Languages we speak
Where we are
Let's meet
Leave your details in the form below and lets talk!
Let's talk about how to blend digital health with traditional healthcare efficiently.
Paweł Sieczkiewicz
CEO
Telemedi
"*" indicates required fields