Healthcare as Digital Platform
Healthcare as Digital Platform
Embedded healthcare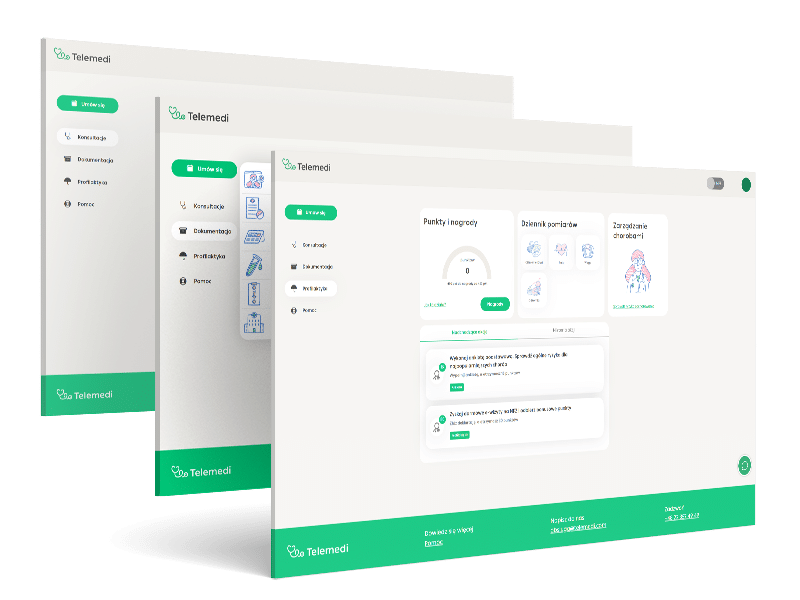 White label
Telemedicine platform
Whatever it is that you need to begin to drive the process of digital transformation in your organization, Telemedi offers a mix-and-match set of plug-and-play solutions. Reach out to us and find out more about our experiences and modules that could meet your needs.
Our dedicated telemedicine platform has been picked by our clients to deliver top-quality service to their customers. Easy to use interface allows users to swiftly set and make appointments, resulting in one of the best user ratings on the market. Contact us today and find out how this integration can help support your day-to-day business thanks to our experienced advisors and years of experience.
Functionalities

Dedicated accounts for the doctor, patient, and administrator

Electronic medical documentation and e-prescriptions
Collection of medical data, generation of reports, administration of system users

3 communication channels – chat, video and phone call

Platform supported by AI & Machine Learning

HIPAA & GDPR compliance
Advantages
Cost reduced by up to 60% per visit
Improved coverage in rural regions and small towns
Global coverage with various languages
Increased revenue and customers base
Improved availability to GPs and specialists, 24/7 service
Improved customers satisfaction, online consultations rated 4.8/5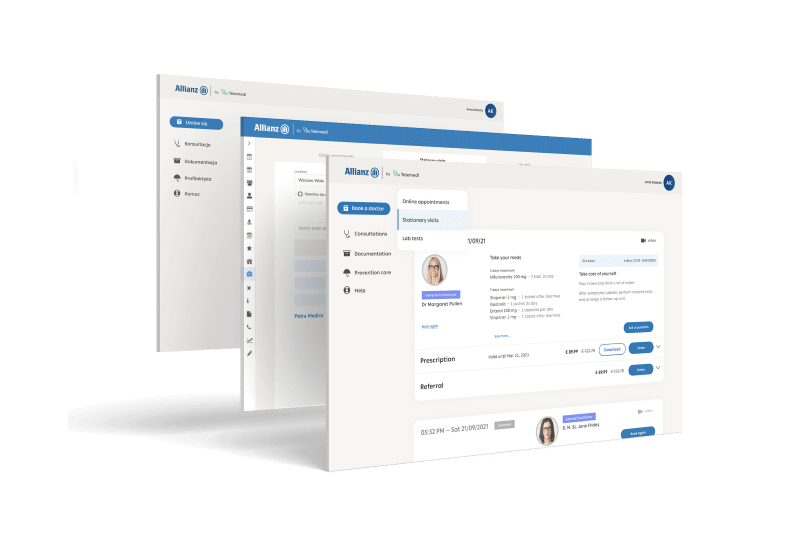 Integrated digital health solution
Telemedi platform can be used in various
business models with API integration, especially
between data, applications and devices
Fully white-labeled platform, branded according to client CI & standards
Possibility to integrate with client's self service channels – single-sign-on implementation available
APIs to integrate various elements of the digital health universe
Advantages
IT'S EASY
Easy implementation
INTEGRATION
Integrated white-label solution
FLEXIBLE
Plug and play digital health platform
3 reasons to choose Telemedi
White label solution platform aligned with your corporate identity
Full compliance with GDPR and HIPPA
Digital health platform with case management system and medical reports
Let's meet
Leave your details in the form below and lets talk!
Let's talk about how to blend digital health with traditional healthcare efficiently.
Paweł Sieczkiewicz
CEO
Telemedi
"*" indicates required fields