Telemedicine Provider
Telemedicine Provider
It appears that telehealth will continue to be a viable treatment option. This rate of adoption is a result of strong ongoing uptake, favorable consumer perception, the regulatory environment and substantial investment in this sector around the world.

Embedded healthcare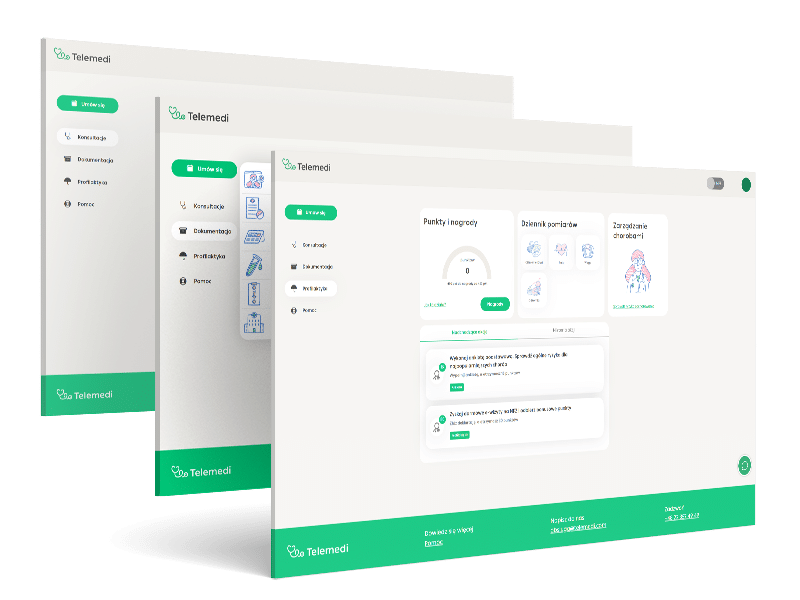 What is the full potential for telehealth and virtual care?
As an alternative to visits to urgent care centers, after-hours consultations, and emergency department (ED) visits with lower acuity. Customers currently use telehealth for the majority of these care needs. With this, a customer can consult remotely on demand with an unidentified provider to address immediate medical issues (like acute sinusitis) and avoid going to the emergency department or an urgent care center. To address a larger proportion of low-acuity visits previously seen in emergency departments, this usage could be further scaled up.
Medical consultations that do not necessitate physical examinations or concurrent procedures can be conducted via virtual office visits with a reputable provider. Primary care, behavioral health (such as virtual psychotherapy sessions) and some specialty care (such as select follow-up visits like virtual cardiac rehabilitation) are examples of such visits.
Combining telehealth and in-person care with a consistent set of providers in an omnichannel care model that makes full use of virtual visits enhances patient convenience, accessibility and continuity of care. In addition to virtual visits, this model supports remote patient monitoring, digital therapeutics, and digital coaching, enabling professionals to better manage patients with chronic conditions.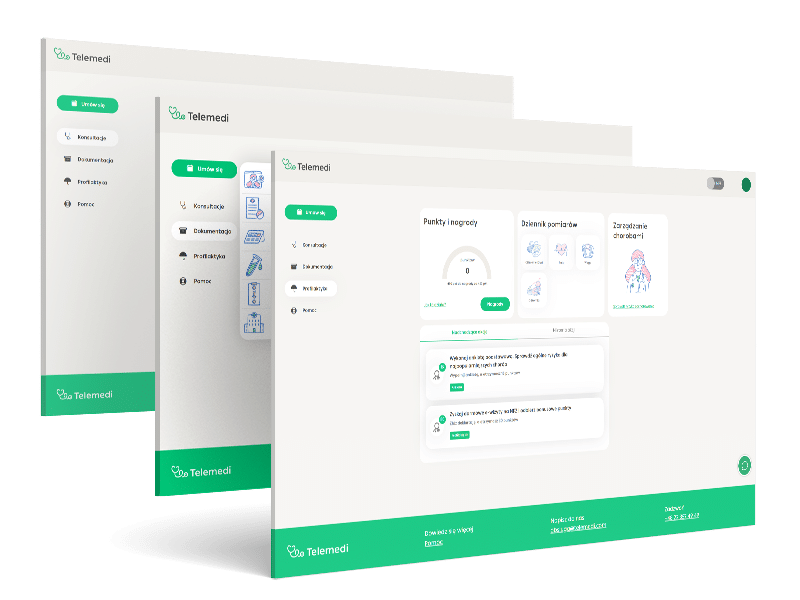 The next chapter of global telehealth
Beyond the convenience of "virtual urgent care," we are observing a rapid evolution of the space and innovation. New care models for consumers that help achieve healthcare's "triple aim" will be brought about by innovations in the areas of virtual longitudinal care (both primary and specialty), enabling care at home through remote patient monitoring and self-diagnostics, investing in "digital front doors" and experimenting with hybrid "online/offline" models.
In order for patients and providers to fully realize the potential of virtually enabled care models, they should include these new delivery models as part of the core daily value proposition to consumers in three areas:
Increasing convenience to routine healthcare
Creating a broader "digital front door" for healthcare by combining e-triage and virtual visits to make it easier for patients to access care and locate the best provider for their individual needs. Experimenting with virtual-first health plans, as evidenced by recent M&A activity, to make it easier for patients to access care and find the best provider for their needs.
Integrating care advocacy and telehealth solutions, as evidenced by recent M&A activity. In 2020, there was eight virtual-first health plans, up from one in 2019.
In exchange for seeing a virtual primary care provider as the first point of care, these products have the potential to offer lower premiums and greater convenience. Employers, brokers, and customers are paying more and more attention to these benefits.
Increasing the kinds of healthcare that can be delivered virtually or nearly virtually through advancements in at-home diagnostics and equipment or combining virtual care with at-home nurse visits.
Improving access, especially for behavioral health and speciality care
Extending the scope of behavioral medical health services, which has the potential to address provider shortages in numerous regions of the nation. This kind of access may also be an opportunity to expand community, payer and provider partnerships.
Expanding access to specialty care capacity, such as in rural areas where many specialties may not be available. For instance, 56% of counties in the United States do not have a psychiatrist, 64% of counties have a shortage of mental health providers and 70% of counties do not have a child psychiatrist. By quickly obtaining expert input, provider-to-provider virtual health can improve patient experience and care quality even outside of rural areas.
Improving care models and health outcomes, particularly for those with chronic conditions or in need of post-acute care support
Growing hospital-at-home and post-acute care-at-home models incorporating remote monitoring and digital therapeutics with virtual visits, particularly in value-based provider arrangements where incorporating virtual health into their care models could improve patient outcomes and overall performance.
Functionalities

Dedicated accounts for the doctor, patient, and administrator

Electronic medical documentation and e-prescriptions
Collection of medical data, generation of reports, administration of system users

3 communication channels – chat, video and phone call

Platform supported by AI & Machine Learning

HIPAA & GDPR compliance
Advantages
Cost reduced by up to 60% per visit
Improved coverage in rural regions and small towns
Global coverage with various languages
Increased revenue and customers base
Improved availability to GPs and specialists, 24/7 service
Improved customers satisfaction, online consultations rated 4.8/5
Integrated digital health solution
Telemedi platform can be used in various
business models with API integration, especially
between data, applications and devices
Fully white-labeled platform, branded according to client CI & standards
Possibility to integrate with client's self service channels – single-sign-on implementation available
APIs to integrate various elements of the digital health universe
Advantages
IT'S EASY
Easy implementation
INTEGRATION
Integrated white-label solution
FLEXIBLE
Plug and play digital health platform
3 reasons to choose Telemedi
White label solution platform aligned with your corporate identity
Full compliance with GDPR and HIPPA
Digital health platform with case management system and medical reports
Let's meet
Leave your details in the form below and lets talk!
Let's talk about how to blend digital health with traditional healthcare efficiently.
Paweł Sieczkiewicz
CEO
Telemedi
"*" indicates required fields