Digital healthcare transformation
Digital healthcare transformation
Resources to advance digital health capabilities are needed more than ever. The challenges facing healthcare systems today are unprecedented and have the potential to inform and amplify efforts to extend digital infrastructure across all healthcare systems to improve performance. In this era of rapid change, hospitals, healthcare systems and other healthcare provider organizations worldwide are developing strategies to improve their capabilities. It is clear that we need to build new virtual models of care that manage the increasing demand for efficiency in maintenance, supply chain and logistics and ensure meaningful connections with patients when they need it most.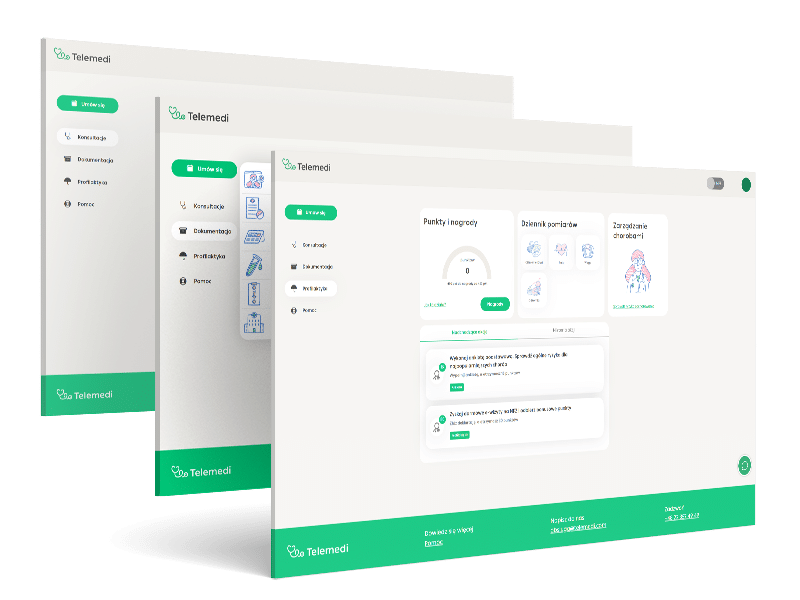 Advantages of Digital Transformation for Healthcare Organizations
Optimized workflow – digital healthcare services can eliminate the paperwork, reduce the time needed for the patient examination and enable easier, more convenient access to accurate patient health data.
Better interaction with clients – provides effective online communication with patients via chats and video calls.
Reduces the costs – process automation allows the provision of more cost-effective services and cuts off the spending required in traditional healthcare services.
Create a secure digital ecosystem database for electronic medical records – the EMH platform enables accessing the encrypted patient health data, as well as its on-demand sharing with other specialists and laboratories.
Advanced communication with medical staff – used for more accurate patient diagnosis, faster data exchange, and other internal communication.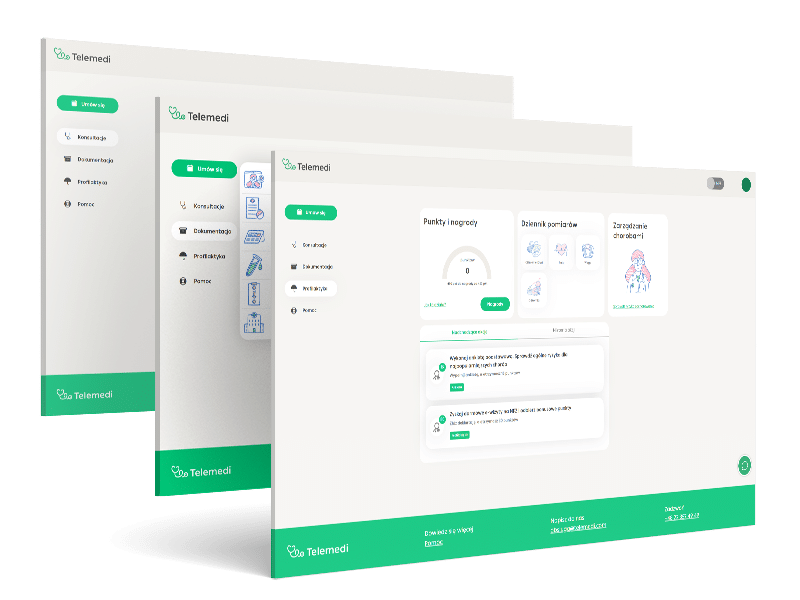 Advantages of Digital Transformation for Patients
And what can patients achieve with digital solutions in healthcare?
Better and more personalized healthcare services – The use of digital healthcare will enable more accurate health checks and more effective clinical engagement treatment.
Easier Access to Personal Health Information – Patients can track and manage personal health information and get detailed analyses of their health metrics online.
More Convenient Appointment Schedule – You can choose the most convenient time to visit and plan your time in advance. Better communication with doctors online – Get professional healthcare services online via chat or video call, and get detailed prescriptions and treatment strategies via email or personal portal page. Track key health metrics in real-time with digital health wearables.
Automation
Nothing is more powerful than automation in the healthcare industry. It is worth noting that its implementation is highly beneficial for pharmaceutical companies, especially for production safety. The technology allows highly precise and detailed studies of materials. Automated algorithms have proven useful in microbiological research, increasing research efficiency and allowing samples to be analyzed and evaluated while improving laboratory research results and strategic planning.
Connected Ambulance
The connected ambulance collects and transmits all vital patient data, which can be captured via wearables, sensors, and HD cameras, transporting the patient to the required department while transporting it to the hospital, thus assisting the healthcare provider functions as even before the patient arrives at the hospital, doctors already have all the necessary data to help them perform the necessary procedures more quickly and effectively without wasting valuable time. In individual cases, doctors can also guide paramedics through specific procedures with the help of networked ambulance technology.
Telemedicine & Virtual Visits
One of the most notable changes in the health system is the increase in virtual doctor visits. Meet healthcare professionals from virtually anywhere at the most convenient time. This is much more time and cost-efficient than visiting the hospital in person.
Based on this study, approximately 83% of patients surveyed were willing to use telemedicine, making telemedicine even more popular after the outbreak of the COVID-19 pandemic in 2020.
This digital transformation strategy is already being rolled out in Brigham Health's (Massachusetts, USA) hospital network, where virtual visits are available to patients regularly.
You can make appointments, connect with the doctor by phone or video chat using a PC and receive detailed prescriptions by e-mail. A recent study from Brigham Health found that more than 74% of patients felt that virtual visits also had a positive impact on their interactions with doctors and medical facilities.
Patient Portals
Another big trend in healthcare transformational solutions is the creation of specific healthcare platforms that enable patients to check medical records, check recipes,
and make an appointment with an expert. Seek a consultation or get additional information from your doctor. Get lab results and share health data with healthcare providers.
These are just a few of the options available in our patient healthcare platform. At the same time, the system makes access to electronic patient files faster and more convenient, greatly reducing the burden on the medical staff.
However, this digital innovation in healthcare is still in its early stages. According to patient surveys, more than 40% of participants said these systems were still confusing and interface functions were difficult to interpret and operate.
Health Wearables
At present, people have become more conscious about their health: they're not visiting a doctor when they get sick, instead, they're always looking for effective yet convenient ways to track their health metrics.
Functionalities

Dedicated accounts for the doctor, patient, and administrator

Electronic medical documentation and e-prescriptions
Collection of medical data, generation of reports, administration of system users

3 communication channels – chat, video and phone call

Platform supported by AI & Machine Learning

HIPAA & GDPR compliance
Advantages
Cost reduced by up to 60% per visit
Improved coverage in rural regions and small towns
Global coverage with various languages
Increased revenue and customers base
Improved availability to GPs and specialists, 24/7 service
Improved customers satisfaction, online consultations rated 4.8/5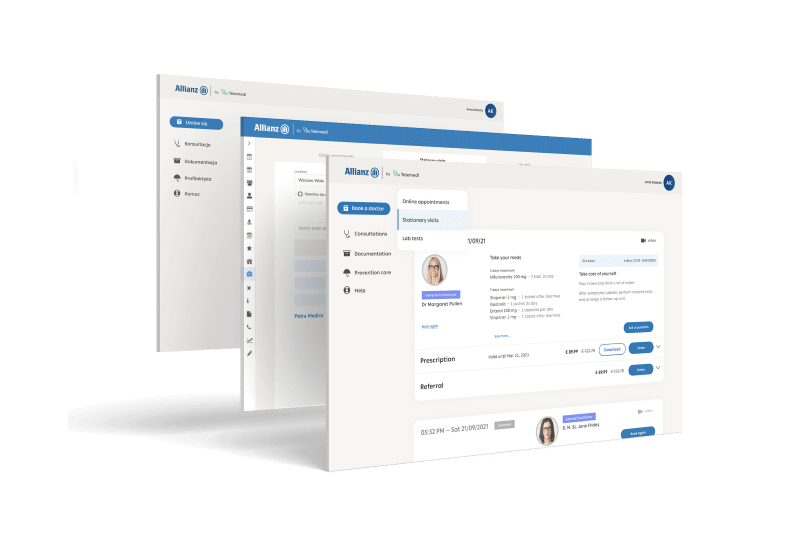 Integrated digital health solution
Telemedi platform can be used in various
business models with API integration, especially
between data, applications and devices
Fully white-labeled platform, branded according to client CI & standards
Possibility to integrate with client's self service channels – single-sign-on implementation available
APIs to integrate various elements of the digital health universe
Advantages
IT'S EASY
Easy implementation
INTEGRATION
Integrated white-label solution
FLEXIBLE
Plug and play digital health platform
3 reasons to choose Telemedi
White label solution platform aligned with your corporate identity
Full compliance with GDPR and HIPPA
Digital health platform with case management system and medical reports
Let's meet
Leave your details in the form below and lets talk!
Let's talk about how to blend digital health with traditional healthcare efficiently.
Paweł Sieczkiewicz
CEO
Telemedi
"*" indicates required fields